Special Sponsor Offers
Brought to You by Book Bastions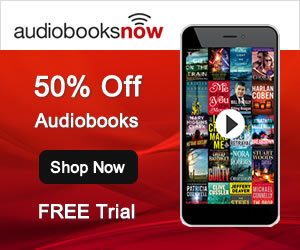 AudiobooksNow is the premier service for downloading and streaming audiobooks. Users can stream or download audiobook purchases from our website, or download them to our free Android, Nook or Apple iOS apps. With our innovative Club Pricing Plan, users can save 50% off their first audiobook purchase and 35-40% off each additional purchase each month ***30 Day Free Trial*** . Or, simply purchase your audiobooks at our everyday low prices (no plan required).
Biblio offers over 100 million used, rare and out-of-print books, but that's not truly what sets us apart. As discerning bibliophiles already know, less is often more. We work with the finest booksellers in the world to cultivate a truly remarkable collection that strikes the perfect balance between quantity and quality of selection.
College Subscription Services
College Subscription Services is one of the largest discount magazine subscription agencies for students & educators in the U.S. We have been proudly serving hundreds of thousands of college students, educators and administrators all across the country. CSS Offers over 500 popular magazines at substantial savings off the newsstand price...guaranteed! When you subscribe through CSS, you receive the lowest current authorized educational discount price available for that particular magazine.
MagazineBargains.com is a leader in magazine subscription fulfillment services. We guarantee full customer satisfaction and offer special discounted rates to both home and office clientele. With MagazineBargains.com, our customers can browse through a large variety of magazine titles and can count on us for their discount magazine subscriptions, magazine gift subscription ideas and much more.
GoPeachy.com offers customers great deals on new and used Books, Textbooks, Blu-rays, Video Games, DVDs and CDs. Our customers have learned they can count on quality products at great prices. But the value GoPeachy.com provides does not stop there. We are dedicated to providing our customers with the best media buying experience. What separates us from the competition?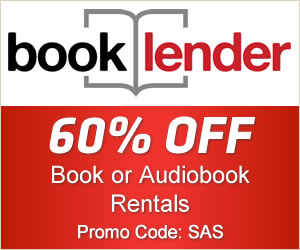 Launched in September 2000, BookLender.com is the oldest online book rental service. Founded by veteran business-men Douglas Ross and Andrew Bilinski, BookLender set out to revolutionize the way consumers acquired reading materials online. Oprah Magazine said BookLender is the book version of Netflix. Originally launched as a paperback book rental service of bestselling paperback fiction books, BookLender has expanded into children's books, nonfiction books, and audiobooks. Since 2000, BookLender has grown its selection from 25,000 titles to over a quarter of a million titles.
Founded in 1984, Chelsea Green Publishing is recognized as a leading publisher of books on the politics and practice of sustainable living, publishing authors who bring in-depth, practical knowledge to life, and give readers hands-on information related to organic farming and gardening, ecology and the environment, healthy food, sustainable economics, progressive politics, and, most recently, integrative health and wellness.
Barrister Books is one of the Internet's largest legal bookstores, serving pre-law and law students, attorneys, paralegals and the general public. We have an enormous number of loyal customers who come to us to purchase all of their pre-law, law school, attorney practice and do-it-yourself law books from here
World Book is a leading educational publishing and e-learning company that provides trustworthy, fun and easy-to-understand content. Our award-winning product suite includes a highly engaging digital app called WOW, reading clubs that introduce specially selected books to your kids, and over 300 nonfiction print books.
Simple Truths Inspirational Books
In the past 13 years, we're honored to say that we've published over 150 beautifully designed gift books on themes such as attitude, teamwork, leadership, and inspiration. The feedback from over 500,000 customers tells us that we have made a positive difference for individuals and corporations in their personal and professional lives. Click on the banner to view our bestselling leadership guidebooks!g
Launched in 2000, eBooks.com is a popular ebook retailer with a reputation for innovation, integrity and independence. We sell ebooks direct to millions of consumers around the world, with five local sales portals in the US, Canada, UK, Europe and Australia. You can read our ebooks online, or download them to a vast array of devices, using our Ebook Reader apps. eBooks.com is privately held and run by its founders, life-long booksellers Stephen and Trudy Cole. It is the only independent ebook retailer that sells into every country in the world, and the International Space Station.
BiggerBooks is a premier online textbook vendor specializing in highly discounted books and textbooks. We offer savings of up to 91% over list prices by using our proprietary technology to scour prices across the web. BiggerBooks makes it easy to buy or rent your textbooks, so you can focus on what matters: studying.
Calendars.com, through its parent company Go! Retail Group, was founded in 1999 and is home to the world's largest selection of calendars. With more than 17,000 products online, Calendars.com also offers an expansive selection of games, toys, puzzles, and gifts. The company's primary product mix is calendars, but the selection of games, toys, and puzzles has been growing each year. There are about 6,975 varieties of calendars sold on Calendars.com, from artists like Charles Wysocki, Thomas Kinkade, Mary Engelbreit, Linda Nelson Stocks and Lowell Herrero. Calendars.com has also offered licensed calendars featuring popular music artists like: Taylor Swift, One Direction, Beatles, Elvis Presley, Justin Bieber, 5 Seconds of Summer, 2Pac, Ed Sheeran, Jason Aldean, John Lennon and many more.